Software License Consulting
Knowledge in the area of software licenses and cloud subscriptions is too often viewed as authority. Whoever knows the most about software licenses, cloud subscriptions and agreements has the authority. As a result, software and cloud too often become needlessly complex and unnecessarily expensive. That is a pity.
Quexcel likes to view its qualified knowledge as power. Power that we, together with you, utilize in order to build the best solution.
Benefits of Quexcel Software License Consulting
Use the power of knowledge – together
We look at your organization, process, future and your software
Significant savings on your software costs
You are assured of solid, compliant advice
You receive a complete solution, ready for your future
For proper licensing advice, it is important that we understand your organization and processes. We like to know what your mid-term goals are. Only then can we be of service to you in order to make balanced choices from a multitude of possible license agreements and cloud subscriptions.
What is more beneficial for you: investing in software or paying for usage? Are you thinking about a transition to the cloud or are you already using hosting services? Do you have one or more branches? Are there subsidiary offices, possibly abroad – with different laws and regulations? We incorporate all of those important aspects of your organization in our advice. As a result, you are assured that you are getting a solution that is compliant, cost effective and ready for your future.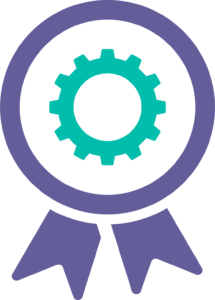 In addition to taking a good look at your organization and business, we also look at the software and cloud you are using, such as Microsoft, Citrix, VMware, Adobe, AutoDESK and many others.
Virtualization, remote usage and collaboration with your partners play an important role in this review. After all, not every software manufacturer uses the same licensing terms and conditions. Software and cloud licenses are complex material. Therefore, choose the Quexcel certified license consultants. Then you are assured of solid, usable and cost-saving advice.
Do you want a software license consultant who is honest and creative? An advisor who is driven by above average knowledge? Do you want a license advisor who sits next to you, not across from you? An expert who, together with you, wants to make software licensing future-proof? Then contact us today for more information.