Microsoft recognitions
Though Quexcel is a multi-vendor business we have our strongest band with Microsoft. Quexcel founder and Director Peter van Uden has been a Microsoft Partner Advisory Council member since 2010. Our strategic contacts at local, regional and global level at Microsoft are a true benefit for our customers. Besides that, Quexcel is a multi-level Microsoft competency partner: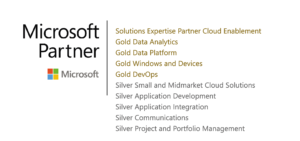 All Quexcel employees and contractors are Microsoft Certified Professionals. Quexcel is a certified Microsoft Cloud Solutions Provider and is able of supplying you with Microsoft cloud subscriptions topped off with our recognized services.
Do you want to know more about our Microsoft partnership or do you want to receive an offer for Microsoft cloud subscriptions or volume licenses, please do contact us.
Contact us