Security & Compliance
In this digital world we collect, store and process enormous amounts of data. At the same time, all this data is valuable, if not critical, to today's businesses. Safeguarding this data and protecting personal data and identities of employees, partners and contractors is key to survive. Any given data breach or loss of critical data can make an organization go out of business.
At the same time, law and legislation is increasing in strictness and for many organizations it is not easy to keep pace and be compliant. Not only for software usage, but at the same time for ISO / NEN or other standards, like 27001 (Information Security), HIPAA (healthcare information security) and NEN7510 (healthcare information security). Or .. just think about the General Data Protection Regulation, the new and strict EU Privacy law.
When looking at Security and Compliance one must consider three areas of interest: people, technology and process. All three are equally important and must be looked at. The Security and Compliance experts at Quexcel not only know this, but put it in day-2-day practice. With Consulting, Security- or GDPR Assessments and selecting the right security and compliance solutions we help you safeguard your business.
Your benefit from Quexcel Security and Compliance Services
Use the Power of Knowledge from recognized experts
Focus on people, process and technology
Quick or deep security and GDPR assessments
We can secure funding from vendors like Microsoft1
Hands-on mentality, practical assistance
1 Vendors like Microsoft may have requirements to your organization to be able to fund security and compliance projects. But when you meet the requirements, as an example, a Microsoft SAM Cybersecurity Assessment or Microsoft SAM GDPR Assessment will be free of charge!!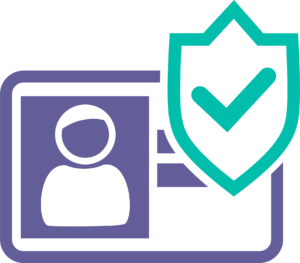 Do you want to be sure that all the organizational and personal data within your organization is safe and stays safe? Do you want peace of mind and a good night's sleep? Then better select Quexcel as your Security and Compliance partner. Contact us today for more information or a quote.
Contact us today