New: Azure Services through Microsoft Customer Agreement
On January 10, 2019 Microsoft announced a new and comprehensive way customers can use to subscribe to Azure: the Microsoft Customer Agreement.
This Microsoft Customer Agreement (MCA) is not entirely new, we have seen it since 2017 in the Microsoft Store for Business and Education for Microsoft Cloud Services. But Microsoft now adding Azure to it, as of March 2019, is new.
Microsoft Customer Agreement
The MCA is an Agreement between a customer and Microsoft, and with that, no longer partner-led. Invoicing and payment is directly handled by Microsoft and according to them will streamline how customers do business with Microsoft. Customer can still use a Microsoft partner for pre-sales and post transaction support and consultancy.
The Microsoft Customer Agreement is an everlasting Agreement available in the Microsoft Store for Business and shows the customer specific discounts and credits that apply.
Implications for Software Asset Management
Though Microsoft aims on streamlining customer contracts for Microsoft licensing and cloud, the MCA is yet another type of contract to handle within Software Asset Management. Entitlements to use Azure Services (and other online services through the Microsoft Store for Business) are only displayed within the corresponding cloud administrative portals, making it more difficult to embed in SAM services (however … Quexcel SAM in a BOX Managed SAM service already has full integration with Office 365 administrative portal, Azure services to follow soon).
Good to know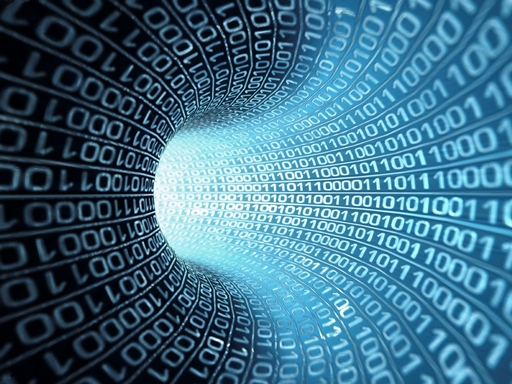 If the new MCA is good or bad news, is up to you. But here are some specifics which you must bear in mind.
Geographic Limitations
There are geographical limitations. The customer is not allowed to use cloud services from the Microsoft Store for Business outside the geographic region where the new Microsoft Customer Agreement is signed. In other words, might you sign the Agreement in the USA, you cannot use the services in Europe. The customer must sign another MCA for that region, and any other geographic region where the customer wants to consume the cloud service. Complex for SAM. On this point, the global Enterprise Agreement (EA/EAS) and/or Server and Cloud Enrollment (SCE) were the better option.
Reporting and Compliance
In reference to article 6 in the Agreement customer must keep complete and accurate records of the products and services licensed. Besides that, the customer must assess the acquisition, usage and distribution of such products and services each calendar quarter. Twice a year the customer must provide records to Microsoft and Microsoft is entitled to a license verification. All in all, Software Asset Management becomes even more important due to strict regulations in this Agreement.
No price protection
Whereas other types of Volume License Agreements offer price protection over (multiple) years, the Microsoft Customer Agreement does not. Prices are based on straight forward web-based Azure prices and may very on a monthly basis.
Azure Hybrid Benefits
We were not able to find proof that Azure Hybrid Benefits (discount on Azure services based on your eligible licenses covered with Software Assurance for Windows Server and SQL Server) apply to the new contract. Customer wanting to use this type of discount are still in the dark (might we receive further or new information on this subject, we will update the article).
Other ways of buying Azure
With the change to the new MCA for Azure Services, at the same time Azure only Server and Cloud Enrollments will disappear. Azure was already removed from the Microsoft Products and Service Agreement (MPSA) and a reliable source told us that the Enterprise Agreement with Azure only will disappear in the near future. So what is left?
Customers with a strong 'Do It Yourself' attitude can enter into the Microsoft Customer Agreement for their Azure services and top that off with pre-sales and consulting services (additionally paid) from a Microsoft partner.
Customers who prefer their Azure services 'partner-led', with one invoice for the subscription and additional services, better use the Microsoft Cloud Solution Provider program though their partner of choice.
Up to today, customers can also purchase Azure (financial commit) through the Open License program, we are not sure if this will stay in the (near) future.
More information
Might you want to know more on the new commerce model for Microsoft licensing, Azure through the Microsoft Customer Agreement or any other licensing matters, please do contact us. We are here to help you.