Microsoft Azure Hybrid Benefit for SQL Server
Today, the hybrid cloud is a common solution for IT infrastructure. At one hand because not every organization is able to, or wants to move to the cloud fast. At the other hand because hybrid can offer the best of both worlds. Microsoft is investing in hybrid cloud scenario's and has now added Microsoft Azure Hybrid Benefits for SQL Server in addition to the already existing Hybrid Benefit for Windows Server (formerly known as the Windows Server Azure Hybrid Use Benefit).
But enough of the terminology, what does it do?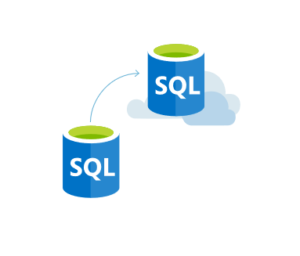 Customer with an appropriate licensed SQL Server with active Software Assurance can offset some of their SQL Server licensing costs by transferring eligible SQL Servers to Azure. Microsoft will give a discount on the Azure SQL cost, including the Azure Data Services. Customer will still need to pay for additional services like compute and input/output (I/O). The reduction is actually on the number of cores to be used within Azure without additional payment.
Example
Customers with 4 core licenses of SQL Server Enterprise with active Software Assurance are eligible to 16vCores Azure Data Services for general purposes. Might you as the customer desire a business critical managed instance of SQL Server within Azure, the amount of vCores will be 4 (ratio 1:1), the same for a virtual SQL Server Enterprise within Azure. So the actual amount of vCores depends on the Azure Data Services required.
Migration
Despite the fact that licenses assigned to Azure cannot also be used elsewhere, Microsoft will grant customers up to 180 days of dual use for migration purposes only. Customer who have allocated their SQL Server licenses under the Azure Hybrid Benefit may also install and run an passive fail over SQL server within Azure, as long as the required number of licenses does not exceed the required number of licenses for the running active SQL Server in Azure, but that does make sense.
Might you require more information on the Azure Hybrid Benefit for SQL Server or Windows Server? Please do contact one of our licensing experts.