Dutch national health umbrella organization leans towards certainty with Quexcel software license consultancy
"Just like any other organization we want to comply with law and legislation. But for an organization which is regularly in the public eye, it is a necessity."
Remco de Ruijter, IT Consultant, Zorgverzekeraars Nederland
Zorgverzekeraars Nederland is the Dutch national umbrella organization for health insurance companies. They work in close harmony with other organizations like patients organizations, client groups, health institutions, the federal government and regulatory bodies. This means a lot of communication, a lot of consulting and a lot of information and documentation. This requires a thorough technology infrastructure. Zorgverzekeraars Nederland just wants to make sure that is done 'right', according to current legislation. To find its way through the numerous opportunities and current legislation Zorgverzekeraars Nederlands trusts 'The Power of Knowledge' from Quexcel.
Microsoft is a software vendor with lots of traditional, on-premises and cloud based technology. Just like most other organizations, Zorgverzekeraars Nederlands uses quite a lot of this technology, both at the client side as within the IT Infrastructure. The big questions is how they can pay in a clever and cost-efficient way for the technology they use, but at the other hand be sure that all agreements and software licenses comply with law, terms and conditions?

Remco de Ruijter, IT Consultant at Zorgverzekeraars Nederland: "Just like any other organization we want to comply with law and legislation. But for an organization which is regularly in the public eye, it is a necessity." According to Remco de Ruijter it is hard to determine which type of software license agreement fits an organization. "There are so many choices. The IT Consultants within Zorgverzekeraars Nederland focus on the business processes and supporting those with technology. We simply do not have the time or the knowledge to make the right licensing decisions."
Zorgverzekeraars Nederlands chooses the knowledge and skills of Quexcel. "We know each other quite some years and we now that the specialist of Quexcel have extensive knowledge of Microsoft licensing", Remco de Ruijter continuous. "Besides that, both the national and international contact Quexcel maintains with Microsoft management have come in useful."
Besides the yearly reconciliation of software in use and license entitlements, advise for optimization and a compliant situation, Zorgverzekeraars Nederland uses more Quexcel knowledge. "That is correct. It proves to be an interplay. To gain knowledge on licensing one must understand technology and have a clear understanding where the IT world is heading. That is the only way to make smart choices. That is why Quexcel helps us, besides software license advise, with brainstorm sessions on new technology. What is here today and what will be there in the future. At the same time, how can one use new technology in a smart way to enable digital transformation and how does that new technology fit into software licensing agreements? Questions where Quexcel helps us in a great way, with that, it is a real constructive collaboration."
Peter van Uden, SAM and license specialist and founder of Quexcel: "True. A thorough advise on software licensing and agreements goes beyond law and legislation compliance and saving money on licensing costs. It is, at the same time, embracing new opportunities to help the business move fast forward. It is a pleasure to work close together with a customer who understands this is important. In that way we the cooperation gets a new dimension which benefits both organizations."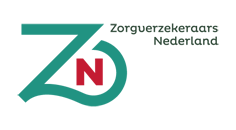 "Trust is one thing, knowing things are correct is another. That is why we choose Quexcel's 'Power of Knowledge'."
Remco de Ruijter, IT Consultant, Zorgverzekeraars Nederland
"We operate on the cutting edge of law and legislation and technology. This means we must have knowledge of both legal matters as the technology side."
Peter van Uden, SAM en license specialist, Quexcel
Find out more about Zorgverzekeraars Nederland on Twitter and LinkedIn.