Better decisions with Software and Cloud Analytics
Discovery and inventory of software deployments and cloud usage is one of the core components of Software Asset Management (SAM). So, you have an actual overview. Now what? With applying analytics capacity and intelligent technology, one could get a prediction of the future. With Quexcel SAM in a BOX, that's an opportunity for businesses.
Discovery
All starts by knowing what your organization is using. There are multiple tools and platforms to help you with that. They present you an inventory (overview) off all software and cloud services used within the organization. When you apply reconciliation with usage rights you will get descent insights on your current state of compliance. A good starting point, but this doesn't say anything about the future.
Analytics
At Quexcel (a Microsoft Gold Data Analytics competency partner) we apply multiple layers of business and technical analytics to gathered data through our SAM in a BOX Managed SAM platform. We do not only measure what technology you as a customer are using, but also how people are using this technology. How many times per day or week and for how long. What – part of – applications, apps and cloud services and on what devices.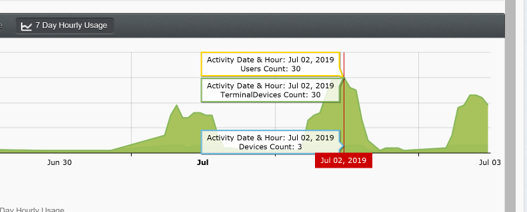 By applying data analysis we can present you deep insights on how your employees are using the technology you provide. But also what technology they are not using. This information is important for better business and IT decisions.
Predictability
There is more. After the analysis we add predictability to the results. An example: over the years joiners and leavers of the Active Directory show a pattern. This information, combined with discovered active, but also possibly decommissioned or disabled devices and usage of software and cloud presents you a view of the future. With that, you are able to anticipate timely for buying or selling hardware, negotiate on more cost-effective software contracts and optimize cloud subscriptions.

Ready for your future
Some say Software Asset Management is dead. We believe modern Software Asset Management is an opportunity. It provides the optimization of processes, streamlining services, cost reduction and a chance for business innovation. Are you ready for your future? Quexcel SAM in a BOX, Managed Software Asset Management, is your way forward. And the best part? It is managed, so you don't have to do anything except for taking the profit. Learn more or contact us for a tailor made offer.
For IT companies
Are you a representative of an IT company? Quexcel SAM in a BOX is also available for your customers as an OEM solution. We do all the work, you are in charge of your customers. Reach out for more information.