10 Things you should know about the Microsoft Cloud Solution Provider (CSP) Program
At Quexcel we get a lot of questions about the new, 2015 launched, Microsoft Cloud Solution Provider Program, also known as CSP. Here are the ten most asked questions with the correct answers. Is your question not listed? Contact us, we are happy to answer.
Is CSP a licensing program?
No it is not 'only' a licensing program. CSP is designed to provide you your Microsoft public cloud subscriptions, such as Office365, Enterprise Mobility Suite (EMS), Azure and Dynamics CRM Online. But it is more than just a licensing platform. Within CSP you get the same flexibility as you would get from Microsoft directly, but you will get a monthly invoice from your partner for subscription (software) and services. There is mandatory 24/7 support to you from your CSP partner. This means that CSP is more than 'only' a licensing solution.
Is it only for cloud?
Yes. The name 'Cloud Solution Provider' program implies that it is cloud 'only'. Furthermore, it is Microsoft Public Cloud only. Office365, SharePoint Online, Skype for Business Online and other productivity solutions. But also security such as the Enterprise Mobility Suite (EMS) and cloud platform services from Azure.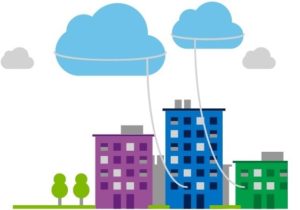 What can I do with my on premise software licensing?
For your on premise software licensing you need to close another licensing contract with Microsoft through a Microsoft partner (also see last question). Think about the Open program for SMBs or MPSA (Microsoft Products and Services Agreement) for larger organizations.
Do I sign a contract with Microsoft?
Yes. You will order your cloud subscriptions at your Microsoft CSP partner and will receive support and invoices from them too. But Microsoft is the owner of the intellectual property of the cloud software solution – software as a service. This means that Microsoft determines the conditions for use. As the Contracting Party you must sign the Microsoft Cloud Agreement and the Microsoft Online Service Terms (OST) apply. The Cloud Agreement is the legal bond between your organization and Microsoft.
Who will give me support?
Within the CSP program the CSP provider, this is the Microsoft partner, will give you the support you need. This is a 'by Microsoft for CSP Partners mandatory' 24/7 support solution. There are a number of (smaller) CSP partners who do not have the capability to provide this round the clock support services by themselves and team with a local or global distributor to do so. In the end, when you encounter problems with your cloud solution you will go to your CSP provider and not directly to Microsoft.
Can I enter my foreign subsidiaries?
That depends. The CSP program is globally divided into geographical regions. You can enter your foreign locations or businesses within the same CSP agreement when they are located within the same geographical region as where the CSP Agreement is signed. Such a region is, for example, the EU/EFTA or LATAM region. Here is an overview of the Microsoft defined geographical regions.
Can I enter or stop at any time?
Yes, the CSP program is based on a monthly subscription. This means that you can enter in any month of the calendar year and stop at any time. But please notice, some CSP providers have a mandatory first 12 month commitment before you can stop your subscription. At the other hand with CSP you get the flexibility to alter your subscription, in numbers and services, per month.
Who do I pay to?
The CSP provider is the partner you order at and will invoice you. They will handle the payment for the cloud subscriptions with Microsoft, directly or through a Microsoft distributor when your CSP partner is an 'indirect CSP' partner. But nothing to worry about at your side, your Cloud Solution Provider partner is the only partner you have to deal with.
Why should I choose CSP?
CSP is a program with subscriptions and services with a number of benefits, but also a number of downsides as well. The benefits are the flexibility of monthly consumption and billing. Another benefit is that you have only one invoicing partner for subscriptions and services. If everything runs as it is designed you will get the best possible local support. One big downside is that you are not able to license your on premise software through CSP.
Are there an alternative?
Yes there is. Especially when you have a mixed or hybrid IT environment there are better solutions, such as the Open Value Subscription (OVS) program for small and midsize organizations. OVS gives you the possibility to license both public cloud subscriptions and on premise software. It is also a subscription based program with associated benefits: you can increase or decrease the number of seats, add or remove certain solutions and have spread payments. Budget versus investment. Unlike CSP within OVS the changes and payments are per year, not per month. Do you have to license over 500 seats of users? The corresponding Enterprise Agreement Subscription could be the best fit.
Need to know more about the Microsoft Cloud Solution Provider Program? Please contact us, we are here to help.
Quexcel
The Power of Knowledge