Microsoft cloud Eurozone prices for March price increase now available
In August 2021 Microsoft announced price increases for their most popular cloud products, like Microsoft 365 Business and Enterprise plans and some Office 365 suites. Prices announced were in US$. This week Microsoft published the Euro suggested retail price (MSRP) for Mach 2022 and onwards.
Read time: 2 minutes
In this blogpost from August 19, 2021 you can read why Microsoft is increasing their prices for these cloud subscriptions (for the first time in a decade).
With than current exchange rates customers in Europe (and other regions) could figure out what their pricing most likely would be for them. Now, Microsoft published the new Euro prices. This is a not limited overview (contact us for your cloud subscription price):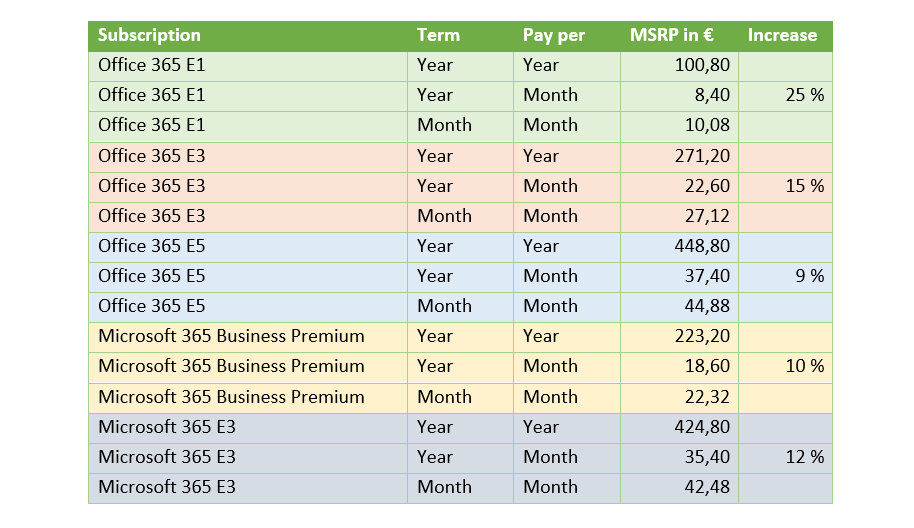 Please note this is an preliminary list and Microsoft reserves the rights to make changes before March 1st 2022.
Your cloud subscriptions with Quexcel
Do you have cloud subscriptions running with us? Your prices will be adjusted with the same percentages as the percentage of the price increase for the suggested retail price. You will find your new price on your invoice over the month of March (April 2022). Might you want any (new) (price)information before that, please do contact us.